Responsable Audit Groupe
Offer reference:RAG2021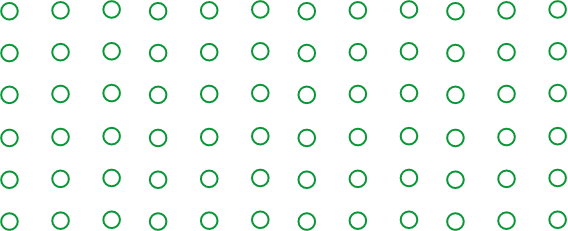 Profile
Bac + 4/5 en audit, contrôle de
gestion et comptabilité et 3 ans d'expérience
Required Skills
– Exemplarité et éthique
– Anglais courant (écrit et parlé), le portugais serait un plus
– Excellent niveau sur les outils bureautiques notamment Excel
– Capacités d'analyse critique et de synthèse
– Management d'équipe, pédagogie et esprit collaboratif
– Sens de la communication et de la conviction
– Esprit de synthèse et bonne capacité rédactionnelle
– Interactions dans un environnement multiculturel
Missions:
Management du pôle d'Auditeurs Régionaux :
• Évaluer les besoins en termes de ressources (humaines, matérielles, etc.) pour assurer une couverture des Partner et une fréquence / régularité des audits.
• Conduire les recrutements, l'intégration des nouveaux entrants, les formations et les évaluations de fin d'année.
• Identifier les talents et anticiper les plans de relève
• Planifier les programmes des auditeurs et gérer le budget du pôle d'audit.
• Organiser la réunion annuelle des auditeurs avec les différents intervenants.
Coordination des outils de contrôle de conformité :
Assurer la mise à jour annuelle des procédures administratives et financières Groupe en collaboration avec le DAF et le DAFA en prenant en compte les remarques des différents interlocuteurs et les nouveaux besoins. En assurer le processus de validation et de diffusion au sein de l'organisation et mettre à jour les points de contrôle du rapport d'audit en conséquence.
• Proposer et déployer des outils de prévention et sensibilisation à la conformité (analyse et prévention des risques, auto-évaluation de conformité, etc.)
• Proposer tout autre outil permettant un renforcement, une digitalisation des contrôles.
Audits des Partners et suivi des recommandations :
Planifier et valider avec le DAF le programme des audits des comptes annuels de chaque Partner et des audits inopinés de conformité (date, nombre d'auditeurs intervenants, etc.)
• Valider les objectifs et l'organisation de toute mission d'audit d'un Partner.
• S'inscrire dans le programme d'audit en tant qu'Auditeur pour être acteur des contrôles de conformité.
• Suivre le déroulement de chaque audit et participer à toutes les réunions de clôture d'audit pour valider le rapport d'audit final et en assurer la diffusion.
• S'assurer de la production d'un rapport final d'audit dans les 8 jours suivant l'intervention de l'AR
• Alerter immédiatement le DAF sans attendre l'émission d'un rapport d'audit sur les cas critiques pour actions rapides d'analyse / investigation et de sécurisation.
• En collaboration avec la Présidente du comité métiers, s'assurer de la systématisation d'une restitution des conclusions de chaque audit vers ce comité
• Mettre en place un système de suivi des recommandations d'audit et pousser leur mise en oeuvre dans les délais fixés. Assurer un reporting de progression des recommandations vers le DAF / DAFA et la Présidente du comité métiers et alerter sur les retards
Poste exigeant de nombreux déplacements à l'étranger
Further information:

CDI à pourvoir dès janvier 2022

Lieu : Longué-Jumelles (49) – Entre Angers et Saumur (covoiturage possible)

Rémunération : selon profil et de nombreux avantages sociaux
Their testimonials
Gilles nous propose un témoignage sur sa fonction de DAF au sein de Technisem et Novalliance.
Want to join us ?
contact!
x
connection
Log into the technisem CUSTOMER AREA to discover more than 500 varieties from our complete catalog
---
Forgot your password ?
You do not yet have access to the private area of ​​the Technisem site?
Get closer to your privileged contact within Technisem in order to receive your login details