Chef de gammes Diversification F/H
Offer reference:TS-CGD23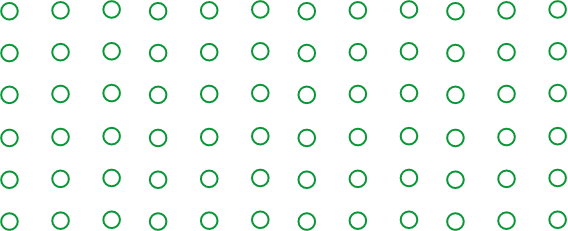 Profile
Formation Bac+5 en agriculture
Expérience commerciale ou marketing d'au moins 5 ans
Le petit plus : connaissance professionnelle de l'Afrique subsaharienne
Required Skills
Qualités indispensables de leadership et d'animation
Très bon sens relationnel
Forces de persuasion et de proposition
Capacité à travailler en autonomie et à déléguer
Esprit d'analyse
Bonnes connaissances de base en agronomie (pédologie, phytopathologie)
Attrait pour la multi culturalité et pour le travail en équipe
Maîtrise de l'anglais
Missions:
Technisem, entité du Groupe Novalliance, est une entreprise spécialisée dans les semences potagères adaptées aux zones tropicales (essentiellement Afrique sub-saharienne). Le Groupe Novalliance a également vocation à proposer aux producteurs des produits complémentaires. C'est dans ce contexte que Novalliance souhaite poursuivre la diversification de son portefeuille de produits et recruter un(e) Chef(fe) de Gammes Diversification.
Vos missions :
Sous la responsabilité de la directrice Export et en collaboration avec divers collaborateurs du Groupe, vous aurez pour objectif de coordonner le développement et la commercialisation de différentes lignes de produits professionnels au niveau du Groupe Novalliance (hors semences potagères), dans le but de proposer des packages complets aux clients finaux. Vos activités seront réparties sur trois gammes de produits :
Gamme Grandes cultures (et Plants) – 50% du poste :

Coordination des activités commerciales (contrats, prévisions, suivi des campagnes de ventes, lancement de nouveaux produits, …),
Maintien et suivi des relations avec les fournisseurs,
Gestion de projets (accompagnement création de l'activité Plants dans certains pays, appui création structure dédiée à l'activité Pomme de terre, …
Gamme Agrofournitures – 30% du poste :

Promotion et élargissement des gammes (sourcing et travail du mix marketing),
Lancement de nouveaux produits et coordination avec les fournisseurs et clients pour les homologations.
Service d'analyse de sol TerraLab – 20% du poste :

Développement du service chez les clients : définition de la stratégie commerciale et appui pour la mise en œuvre du plan d'actions
Formation des utilisateurs du service,
Enrichissement de la base de données et mise à jour du service apporté par l'application.
Pour l'ensemble des activités, il sera également attendu de :
Réaliser de la veille concurrentielle,
Assurer une analyse des ventes et des activités.
Cette liste est non exhaustive et des missions pourront s'ajouter en fonction des besoins de l'équipe. Technisem étant une société en forte croissance, les projets (digitalisation, etc) sont très nombreux.
> 8 à 10 déplacements par an sont à prévoir tant en France qu'à l'étranger
Further information:

Dès que possible

Longué-Jumelles

Selon profil
Their testimonials
Caroline NEVEU BONNET
Directrice Export
Want to join us ?
contact!
x
connection
Log into the technisem CUSTOMER AREA to discover more than 500 varieties from our complete catalog
---
Forgot your password ?
You do not yet have access to the private area of ​​the Technisem site?
Get closer to your privileged contact within Technisem in order to receive your login details